Stellungnahme zum Thema "Tierversuche" von Get Fresh Cosmetics Ltd t/a Bomb Cosmetics
(betreffend: Bomb Cosmetics)


Quelle:
Environmental IssuesAt Bomb Cosmetics, we aim to run our business in the most environmentally friendly manner possible. For example, the card we use in our products has a minimum recycled content of 70%. We use glass, aluminium and PET for our jars and bottles, all of which are easily recycled.

Animal Testing   Animals shouldn't suffer because we choose to take these little pleasures in life. We ensure that none of our suppliers test our ingredients on animals by committing to a fixed cut off date policy in line with major animal right groups recommendations. We never will and never have tested our finished products on animals. We will support raw material manufacturers who fund alternative methods of testing the raw materials we buy.

Our Promise to You   At Bomb Cosmetics we take our responsibilities seriously. The prevention of climate change and improving animal welfare are of paramount importance to us and influence our choice of packaging and raw materials from the initial development stage, through to product launch.   To ensure that you can enjoy our products with a clear conscience we make the following promises:

We operate a fixed cut off date of 31st December, 1995 for raw materials that might have been tested on animals.
We will not test any of our finished products on animals
We will, wherever possible, choose packaging that is made from PCR (Post Consumer Recycled) material, or contains PCR's, or wherever possible, is easily recycled.
We will minimise our impact on landfill, both under the The Producer Responsibility Obligations (Packaging Waste) Regulations 2005, and by recycling wherever possible, any waste products disposed of via our production.
We will continue to review our business practices and aim to continuously improve our social and ethical policies.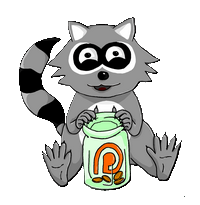 Kaffeekasse
Stöberst du gerne auf kosmetik-vegan.de? Ich freue mich über ein kleines Trinkgeld. Danke für deine Unterstützung!
♥ Ko-fi / Paypal
♥ Patreon