Ich habe mich bisher mit der Firmenpolitik von The Body Shop nicht sonderlich auseinandergesetzt, da das Unternehmen schließlich 2006 an L'Oréal verkauft wurde und deshalb für mich die Nutzung dieser Produkte sowieso kein Thema ist. Ein/e findige/r Leser/in des Discount-Naturkosmetik-Artikels machte mich durch ihren/seinen Kommentar aber nun doch etwas neugierig. Danke! Ich weiss ja, dass viele unter euch TBS-Produkte lieben und der PETA-Aussage folgend diese Produkte dennoch kaufen, obwohl dort Gelder zu L'Oréal fließen.
So möchte ich hier das Rad auch nicht neu erfinden. Das Internet bietet zum TBS-Thema eine ganze Reihe Informationsmaterial, durch das ich mich jetzt teilweise immer noch wühle. Ich will nun speziell zum Thema Tierversuche ein langes Zitat anbringen. Für weitere Informationen (bezüglich des Umwelt-Engagements von TBS uvm.), ich biete lediglich Anstöße dazu, könnt ihr euch zum Beispiel bei den Quellenlinks oder der kleinen Linksammlung unten im Artikel bedienen. – Das folgende Zitat ist recht lang und dann auch noch auf englisch. Zuerst wollte ich mir die Mühe machen die wichtigsten Sätze zu übersetzen, aber da hängt so viel miteinander zusammen, dass ich euch bitten möchte bei Nicht-Verstehen einen Online-Übersetzer zu betätigen. Die für mich wichtigsten Sätze habe ich dick markiert. Für Lesefaule. :)
Der Originalartikel umfasst 51 Seiten und wurde von Jon Entine, einem US-Journalisten, verfasst. Quelle ab Seite 16
(4) Animal Testing and The Body Shop:

CLAIM: The Body Shop is against animal testing.

Animal rights is a hot button issue. "Against Animal Testing," The Body Shop's trademark, appears on almost every page of its catalog, on T-shirts worn by its employees, and in most every article about Anita Roddick. Surprisingly, animal testing was not an issue for Roddick in the early days. Mark Constantine quotes Roddick as saying "why do we need this silly label, the only people who care about this issue are burned out ex-hippies" when he first suggested carrying the slogan "Not Tested on Animals" on products in the late 70s. Constantine prevailed, however, and over time, Roddick warmed to the cause.

None of The Body Shop's early literature or publicity raises the animal testing issue. The early Body Shop was just one of many "bathtub" operators of the late 70s struggling to make a name for itself. It couldn't afford any tests on its cosmetics, let alone sophisticated animal tests. Instead, it just bought products and ingredients evaluated and tested by other manufacturers. It wasn't until 1987, when Roddick ran a promotional campaign with the British Union Against Vivisection, that Body shop became publicly identified with this issue. It soon developed a reputation for being a leader in the fight to end animal testing on personal care products. But many animal rights activists and cosmetic industry experts believe Roddick has exploited the controversy and stirred hysteria on a complicated issue for commercial gain.

It's almost impossible to pick up a cosmetic today without finding "against animal testing" or some other version of The Body Shop claim on the label. Billions of dollars worth of cosmetics are sold by companies that have convinced consumers that their competitors take a hidden pleasure in torturing helpless bunny rabbits.

The truth as BSI and the industry know is far more complicated. Almost every cosmetic by every manufacturer – including Body Shop – contains preservatives, colorings, fragrances and other ingredients that, according to US, EU and Japanese regulations, must have been certified as safe – and therefore were almost certainly tested on animals. Most ingredients used in today's cosmetics were tested years ago. Many companies sub-contract animal tests or find other ways to disguise their use of animal-tested ingredients.

The Body Shop has actually lagged behind mainstream companies in developing alternatives to animal testing. Revlon donated $750,000 to Rockefeller University as far back as 1980 to research alternatives to the controversial Draize eye test. In 1981, the Cosmetic, Toiletry and Fragrance Association established the Johns Hopkins Center for Alternatives to Animal Testing with a $1 million grant. Over the years, companies have kicked in millions more. One of Roddick's favorite targets, Procter & Gamble, funded alternative testing as early as 1981. In 1988 alone, P&G spent $3.5 million on its in vitro research program, as much as Body Shop has contributed to charity throughout its entire history.

By 1986, the effort to reduce animal testing on consumer products had dramatically reshaped the industry. An FDA survey showed a 96% decrease in the use of the LD-50. The Soap and Detergent Association and Bausch & Lomb were already funding research on Draize alternatives. P&G, one of the largest personal product manufacturers, replaced the controversial Draize and LD-50 tests, and reduced overall animal testing by more than 99%. Over the next few years, Benneton and Avon dropped animal testing.

It wasn't until 1987 – a year after the battle to reduce animal testing on products had effectively been won – that Roddick and The Body Shop began campaigning against animal testing. Like many entrepreneurs who capitalize on the hysteria, Roddick has spent almost no money to develop alternatives. In fact, The Body Shop today uses more, not less, animal-tested ingredients. In an internal memo dated May 19, 1992, its purchasing manager acknowledged that 46.5% of its ingredients had been tested on animals, up from 34% the year before.

• • •

Since 1987, the British Union Against Vivisection (BUAV) has been The Body Shop's chief public ally on the animal testing issue. This alliance is an intriguing back room story. In 1986, the BUAV was largely on the sidelines on the controversy over cosmetics. It realized it was being shut out of an issue it had long claimed as its own. It wanted to become a player. The BUAV approached the highest profile company then opposing animal testing, The Body Shop.

The BUAV wanted the Roddicks to support a firm cut-off date policy. It was dismayed when they flatly rejected this proposal. What was the BUAV to do? Without BSI's support and access to the media, the issue might pass the BUAV by, leaving a financially and politically impotent organization. Faced with this dilemma, the BUAV modified its position to back the five-year rolling policy even though its real goal was a ban on all animal testing. In return, BSI became its partner in 1987 and started including it in media events. The relationship brought the BUAV a tremendous amount of international exposure. The BUAV soon put out a popular guide on cosmetic companies that raised its profile even more, while The Body Shop issued a blizzard of brochures and "Fact Sheets" on its animal testing philosophy. Here is the typical claim:

"The Body Shop has always been against animal testing in the cosmetics industry. We do not test any of our ingredients or products on animals, nor commission others to do so.

The Body Shop operates an ingredients purchasing rule designed to influence suppliers to change their policy. If a supplier has tested an ingredient on animals for the cosmetics industry in the last five years, we will not use that particular ingredient from that supplier.

Every six months, all our suppliers are required to sign a declaration. If it is found that an ingredient has been tested or retested on animals, or the supplier fails to respond, The Body Shop stops purchasing that ingredient from that supplier.

Although we recognize that, realistically, most ingredients used in the cosmetics industry have been tested on animals by someone, somewhere, at sometime, we make sure that no animal testing is carried out by us, or in our name."

It is almost impossible for a consumer to decipher what this really means. BSI's policy is ambiguous with many caveats and misleading statements. Here are some relevant facts:

• BSI has not always been against animal testing in the cosmetics industry.

• Yes, BSI does not itself test products or ingredients on animals – neither do its competitors, which have phased out such testing; but unlike many cosmetic firms, it does almost no testing of any kind – typical of many "bathtub" operators.

• There is not one example that BSI's purchasing rule has influenced even one supplier.

• The Body Shop continues to buy ingredients from suppliers who test ingredients on animals.

• Although BSI might not use a tested-on-animals ingredient from a particular manufacturer, it will use tested-on-animals ingredients – it just gets them from a different supplier.

• BSI buys many tested-on-animals ingredients within months of when they become available on the market; in other words, its "five years from testing" rule is ineffective since many times it takes five years or more from testing for an ingredient to be certified as safe.

• BSI has continued to buy and use ingredients from a particular supplier after it discovered that its supplier was testing that ingredient on animals.

In light of the honesty gap, Body Shop's high profile campaign rankled many European animal welfare groups and people in the cosmetic industry who have long suspected that it was twisting the debate to hype its image. The issue came to a head as far back as 1988-9, just as BSI was entering the world's largest and most competitive market, the US. In an internal memo dated February 1989, board member John Jackson wrote Anita and Gordon about the building criticism of its "Not Tested on Animals" label:

"(Not Tested on Animals) is a strong emotional marketing claim and we would cause more attention if we removed it from our products. Customers could ask why have they removed the statement. Were we misleading them in the past? Regarding the USA, we should identify what is the risk of putting this claim on our product. I believe we should put some statement on our products. With the leaflet stating our policy on animal testing, could we be accused of misleading customers? It will not be long before some journalist will ask the question "Why don't you have the 'Not Tested on Animals' claim on your products in America?"

That summer, the German government dragged a The Body Shop into court over BSI's "Not Tested on Animals" label and claims. After complaints from cosmetic companies and animal rights groups, the German government successfully prosecuted a franchisee for making unjustified and exaggerated claims that its policies, particular its animal testing practices, were ethically superior to other firms policies. As the grumbling grew louder during 1989, BSI junked its slogan and launched a massive public relations offensive with a new slogan – "Against Animal Testing" – making it appear as if it was actually strengthening its campaign.

Just how effective is its five-year rule? Its rule has few consequences, either for itself or its suppliers. Any supplier which tests on animals can still supply the chemicals it does not test to The Body Shop. New cosmetic chemicals are always being developed – and government agencies require that they be certified as safe. Does BSI use these new, tested-on-animals ingredients? Absolutely. Here are a few of numerous examples:

• Paraffin: Used in lipsticks. Currently being tested in Europe for possibly causing birth defects

• Titanium Dioxide: Used in Endangered Species soap and tested in the US in 1994

• Benzophenone-3: Synthetic sunscreen used in Watermelon Sun Block and tested in 199

• FD&C Blue No. 1: Used in its best selling Ice Blue Shampoo. Tested in the US in the early '90s.

Under The Body Shop's less-than-restrictive rule, there is no problem in using these chemicals – it just buys them from manufacturers who are not themselves testing these ingredients. Some of these suppliers are low-end firms that will not invest in safety reassurance tests. The rule also permits buying of a tested-on-animals ingredient from a manufacturer as long as the supplier represents that it was tested for something other than cosmetics. Many chemical manufacturers, including BSI suppliers, are not even licensed to test cosmetic ingredients; they test chemicals for medical and pharmaceutical use but supply them to cosmetic firms.

Vitamin E acetate is one such example. Hoffman-LaRoche had been supplying BSI with vitamin E acetate for years. In 1989, Hoffman-LaRoche performed animal tests on vitamin E acetate for medical use; it ran more animal tests in 1991 for pharmaceutical use as an ingredient for sunscreens. As of 1991, The Body Shop was still purchasing vitamin E acetate from Hoffman-LaRoche for use in its sunscreens.

Despite Roddick's hyperbole, BSI has acknowledged internally that limited animal testing of some ingredients is necessary for years to come. In a 1989 memo to the Roddicks and the board, its head of product development wrote:

"Although safety of cosmetic and toiletries made from safe and tested raw materials can now be guaranteed by means of human and alternative tests, the technology of alternative testing for raw materials has not yet sufficiently advanced to guarantee product safety. Experts say that it could take up to 25 years or even longer before all the battery of tests required will have valid and approved alternatives."

How does The Body Shop react when it discovers that one of its suppliers is testing an ingredient on animals for the cosmetic industry? Let's look at one case involving its bath salts:

In 1989, the German manufacturer Heinrich Hagner supplied BSI with Lemon and Apple Bath Salts. On September 6, 1989, Hagner sent its form to BSI saying it did no animal testing on these products. At the time, other companies were testing fragrances and colorings used in bath salts on animals. On October 5, 1989, BSI manager Rita Godfrey wrote Hagner asking whether it too was doing such testing. The Body Shop, which says it relies on the honest representations of its suppliers, was told in a letter from Hagner dated October 26, 1989 "we do not carry out any animal tests nor have them carried out."

By early 1990, Godfrey informed the board that Hagner could not supply evidence that it was following company policy. The BSI board took no action. It did not pull the product off the shelves, order its warehouse to dispose of the Hagner bath salts in stock or demand that Hagner buy the supply back. In a memo to board members dated June 19, 1990, nine months after first discovering the problem, Godfrey writes: "I understand that it has now been decided to delay the discontinuation of the present range of bath salts until 1991." In other words, BSI discontinued the bath salt product line the next year but continued to supply its stores with the current stock of the "tested-on-animals" bath salts, a direct violation of its published policy. Godfrey goes on to write: "I recommend that an alternative supplier be found until the discontinuation next year." The board apparently objected. BSI continued to distribute the bath salts from Hagner. In a memo dated July 12, 1990, Godfrey writes:

"In view of the fact that non–animal testing campaign is our strongest claim, Heinrich Hagner bath salts should no longer be used once our present stock has been finished. I believe we have in stock 154 x 25 Kg of Lemon and on order the following: Lemon 1840 Kg, Apple 1588 Kg. This should last until approximately the end of the year by which time an alternative can be found."

BSI says in its literature "It goes without saying that if a supplier does not comply with our strict policy, we would immediately change our supplier. If no acceptable supplier can be substituted, then we would scrap that ingredient." It clearly did not follow that unequivocal declaration in the case of the Heinrich Hagner Lemon and Apple Bath Salts. It did not cut off the supplier after it learned that its ingredients were being tested on animals, and even put in a new order as the internal debate unfolded. Fifteen months after it learned of the problem, The Body Shop was still distributing its Hagner tested-on-animals bath salts. Did Hagner face any fallout or repercussions for not being honest? Not according to The Body Shop rule, which claims that it will not buy chemicals from suppliers that test on animals – it will only stop buying that one ingredient, and then only until the "five years from testing" date is reached. In other words, the only sanction for a manufacturer which is caught violating the rule is a short delay in supplying the one chemical which falls within the "five years from testing" time period. That "sanction" usually amounts to a few months at most.

• • •

BSI's five-year rule does not deter the company's ability to use new, tested-on-animals ingredients. Chemicals are tested on animals at the beginning of the long evaluation process. Years can be spent evaluating and polishing the data. It takes approximately 4-5 years after animal testing is completed for the most potentially dangerous of chemicals to be warranted as safe. In other words, it can sometimes take almost five years before an ingredient goes from the "tested-on-animals" stage until it is available for purchase. That means The Body Shop or any company which uses the five year rule can follow the letter of the rule and still buy almost any chemical the day it hits the market. It usually would face no waiting period, or at most a few months. Manufacturers have little to lose and everything to gain by continuing to test on animals.

In the late '80s, as animal welfare groups started attacking this loophole, the BUAV responded to the criticism by drafting a new, tougher rule:

"To prevent attempts to undermine the criteria and the integrity of the companies adhering to them, the BUAV intends to ask all approved companies to make sure that all ingredients used by them have been available on the market for at least five years."

This modification was significant. Starting the approval clock at the date of marketing means that a chemical manufacturer would have to wait five years after an animal-tested ingredient is first available for sale before it can even approach such companies as The Body Shop. In effect, that's as much as five years longer than BSI's rule. What happened after the BUAV adopted these new, tough criteria? The Body Shop debated then rejected the more stringent "five years from marketing" rule. Did the BUAV respond to this rejection by breaking off its relationship? No. Instead, the BUAV quietly stop pressing the issue and continued to publicly back BSI.

Today, the BUAV finds itself in a terrible bind. Called as a friendly witness by BSI in a 1993 court case, the BUAV stated unequivocally that it supports BSI's "five years from testing" policy. But in interviews in August 1993, two BUAV officials acknowledged that they did indeed change their policy in 1989 to "five years from marketing." The executive director said former board member John Jackson and Dr. Aran Puri were told about the policy change. Obviously, the BUAV's testimony and its on-the-record statements conflict. The Body Shop has depended on the BUAV for its imprimatur of approval. The BUAV has tied its credibility to its support of The Body Shop; self-preservation and financial considerations appear to be behind the BUAV's statements in court.

BSI executives are aware that they are boxed in by Roddick's escalating hyperbole. At a private meeting with top The Body Shop executives in August, 1993, then BUAV Director Steve McIvor forcefully urged BSI to abandon what he said was its morally insupportable five year rule. The BUAV wanted an outright ban on the animal testing of ingredients. According to two sources, everyone agreed – except Anita Roddick who felt it would be a public relations disaster to reverse her position. Meanwhile, BSI continues to put out literature that its five-year rule is endorsed by the BUAV and the BUAV continues to publicly endorse The Body Shop. A few months after the meeting, McIvor inexplicably left the BUAV to work for BSI.

The International Fund for Animal Welfare (IFAW), now endorses a total ban on testing and has abandoned is support of the "five year from testing rule." FRAME (Fund for the Replacement of Animals in Medical Experiments), which in the past had been sympathetic to The Body Shop, now publicly call its position a "complete sham." FRAME, like most animal rights groups, opposes animal testing on cosmetic ingredients in principle but believes there are still no reliable alternatives to evaluate potentially carcinogenic substances. The RSPCA urges consumers to buy from other companies. The BUAV now stands almost alone among international animal rights and animal welfare organizations in supporting Body Shop.

• • •

So, how effective is Body Shop's policy? The company takes elaborate steps so it can publicly state that it follows its rule. It requests that suppliers regularly warrant that they have not recently tested each ingredient. However, a former employee says some suppliers do not send in their statements and files are casually maintained. Sally Row, a student-scientist who worked briefly in BSI's lab in 1991 says the company kept slipshod records and did not seem to enforce its animal testing policy. Most of BSI brochures are carefully written and technically "correct." But its use of high decibel vitriol and misleading statements about other companies that are far more progressive in their testing procedures, and have devoted far more resources to developing alternatives, raises doubts about the integrity of its position.

In its brochures and press handouts, BSI maintains that its campaign has been enormously effective in getting suppliers to curtail animal testing. It claims that ICI Chemicals, a large multinational based in the UK, "changed its policy…and signed The Body Shop's five year rule declaration." A spokesman for ICI calls BSI's statement "utterly ridiculous." He says ICI has never been licensed to test chemicals for the cosmetic industry; it regularly tests chemicals on animals for other uses and will follow proper governmental procedures and test potentially dangerous chemicals on animals in the future.

In 1996, BSI revised its policies on animal testing. It now says it will no longer use an ingredient that was tested on animals for the cosmetic industry by its supplier after December 31, 1990. It will of course continue to use animal-tested ingredients developed for the medical or pharmaceutical industries but supplied to cosmetic firms.
Bildquelle By joho345 (Own work) [Public domain], via Wikimedia Commons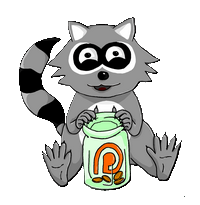 Kaffeekasse
Stöberst du gerne auf kosmetik-vegan.de? Ich freue mich über ein kleines Trinkgeld. Danke für deine Unterstützung!
♥ Ko-fi / Paypal
♥ Patreon